I was so excited when I opened my most recent Island Batik Ambassador box to find the Accuquilt Cleopatra's Fan die inside! I knew that the challenge was to make a kids quilt using this die. What to do? I was scrolling through Facebook or Instagram one day while contemplating this when I saw an image of a hot air balloon. Perfect! I could play with the blocks and make them go across the balloon.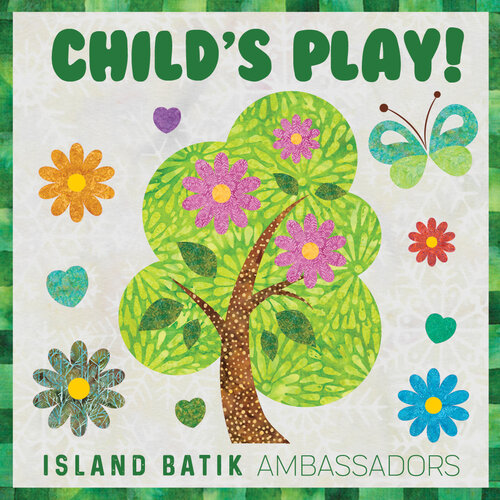 I must admit that I was a little nervous about sewing these curved seams. However, a few pins and it was slick! And the directions that come with the die are clear and word perfectly. I look forward to using the die again soon.
For the backdrop of this balloon I decided to use scrappy blues. I'm just about out of blue Island Batik fabrics now! It was of course quilted with Aurifil thread and has Hobbs 80/20 cotton/poly blend.
My mom happily quilted my balloon on her longarm. She had fun with feathers in the yellow. Windy lines in the background and some curls in the Cleopatra's Fan blocks.
My son couldn't be happier with his new quilt!
I hope you get to quilt today!
Suzy